What's It Like: Working with Alysha Grace Marko
We got along really well.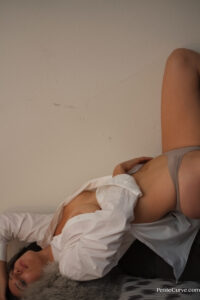 I remember turning to her at some point during the shoot, I said, maybe that's the new idea Lazy Sunday . Almost like a question.
Alysha Grace Marko and I ended up shooting together eight or 10 times after that.
We had a very ambitious shoot on San Miguel Island that required a boat to get there.
We both got sick during the voyage, and after a short nap were able to bounce back  And still pulled off an amazing photo shoot.
She ended up being my personal trainer and tried to be a trainer for a friend of mine that worked at SpaceX at the time too.
 We also partied in New York once or twice, and I think, it's possible, that my trip to Cuba inspired her later trip to Cuba.
In general, I think that my work with Alysha Grace Marko it was the true start to doing cool things with photographs, and working with much more interesting people.
To this day we remain friends and I'm impressed with her progress in the art world in New York.